Dr Teh Wee Min, Consultant Ophthalmologist. Subspecialty in Vitreoretinal diseases. He received his Master in Medicine (Ophthalmology) certification by University Sains Malaysia in 2015. Spurred by his interest in surgical retina, he pursued his subspecialty training in the field of vitreoretinal surgery locally and at Chang Gung Memorial Hospital, Taiwan. He obtained his Certificate of Completion of Fellowship Training in Vitreoretinal Surgery by the Malaysian Ministry of Health in 2020.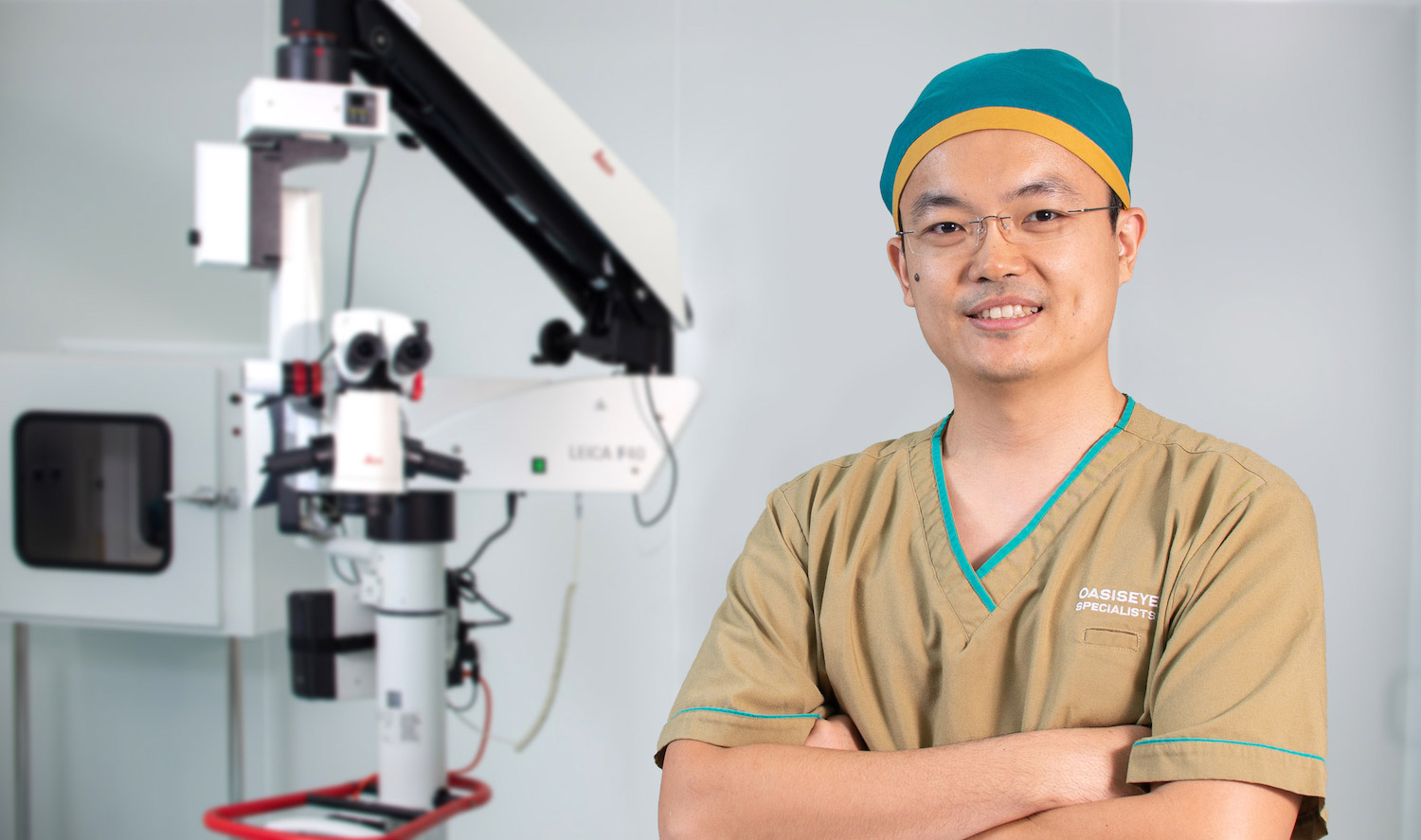 Qualifications
MD (UPM), MMed Ophthalmology (USM), CCFT (Vitreo-retina) KKM, CMIA (NIOSH)
Sub-specialty Fellowship Training
Hospital Sultanah Bahiyah, Alor Setar, Malaysia
Chang Gung Memorial Hospital, Taiwan
Hospital Selayang, Selangor, Malaysia
Languages Spoken
English, Bahasa Melayu, Mandarin, Cantonese and Hokkien
Disease & Procedure Focus
Retinal detachment surgery
Diabetic retinopathy
Macular hole
Epiretinal membrane
Endophthalmitis
Intraocular foreign body
Complicated Cataract Surgery
Intravitreal injections for macular diseases
Age-related macular degeneration
Laser photocoagulation
Scleral buckling
Cataract and Refractive Surgery
Dr Teh Wee Min:
Diabetic Macular Edema
Dr Teh Wee Min:
Pembedahan Vitrektomi (Vitrectomy)
Dr Teh Wee Min:
Apa Itu Selaput?
Dr Teh Wee Min:
I Only Want Glasses
Dr Teh Wee Min:
Diabetes and Your Eyes
Dr Teh Wee Min:
Petua Selepas Pembedahan Katarak