Dr Wilson Wong is a consultant ophthalmologist with a special interest in the medical and surgical management of retinal diseases. He undertook postgraduate training in Malaysia and was admitted as a Fellow of The Royal College of Ophthalmologists.
Having completed his vitreoretinal fellowship internationally at the Flinders Medical Centre and Royal Adelaide Hospital in Australia, Dr Wilson champions excellence in the field. He utilizes the latest technological advances in modern medicine and draws on extensive surgical experience to treat a range of conditions.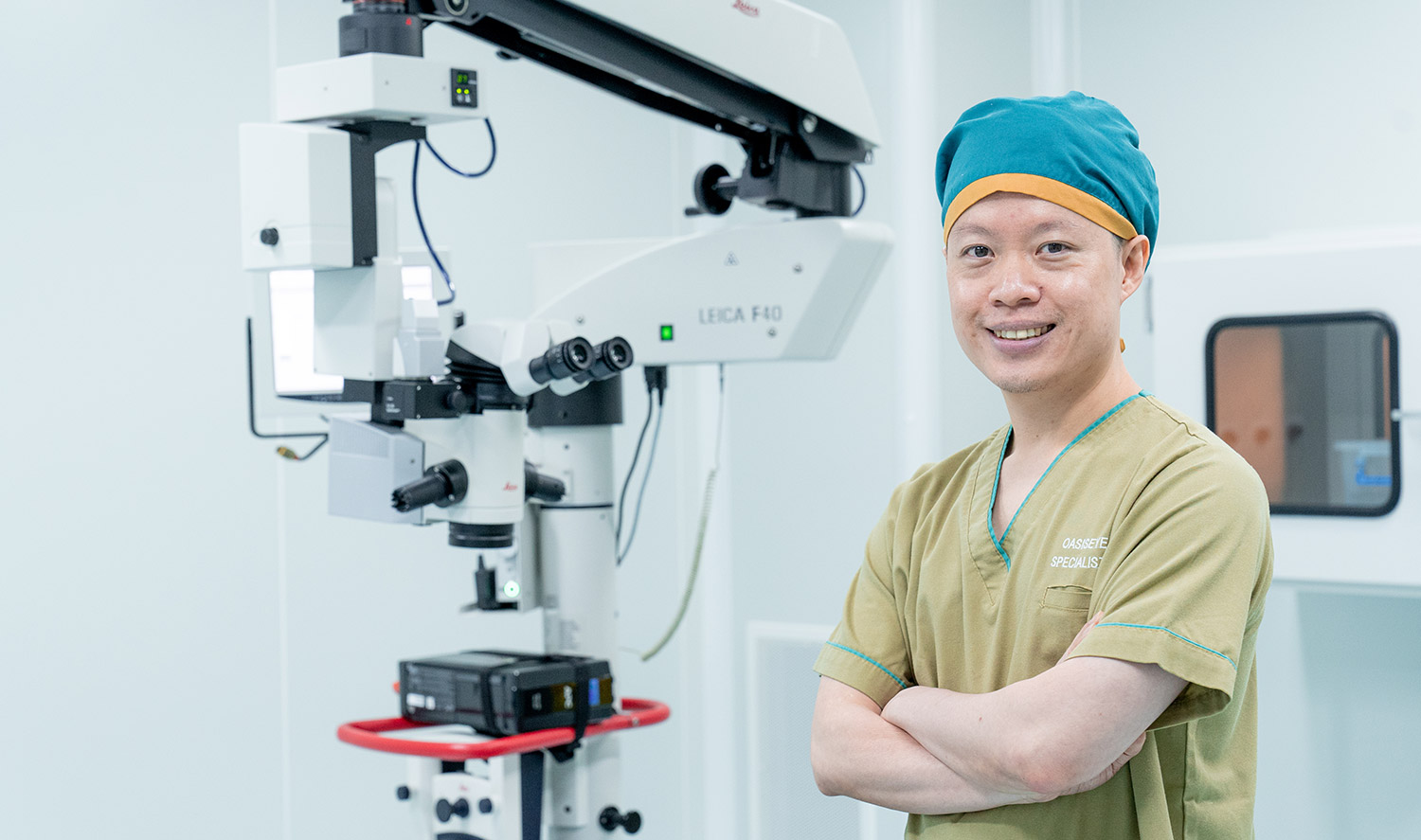 Qualifications
MD (Ukraine), FRCOphth (UK)
Sub-specialty Fellowship Training
Vitreoretinal Surgery and Medical Retina Diseases: Flinders Medical Centre, Adelaide, Australia (2019-2020)
Vitreoretinal Surgery and Medical Retina Diseases: Royal Adelaide Hospital, Adelaide, Australia (2020-2021)
Languages Spoken
English, Bahasa Melayu, Cantonese and Russian
Disease & Procedure Focus
Retinal detachment surgery
Diabetic retinopathy
Macular hole
Epiretinal membrane
Endophthalmitis
Intraocular foreign body
Complicated Cataract Surgery
Intravitreal injections for macular diseases
Age-related macular degeneration
Laser photocoagulation
Scleral buckling
Cataract and Refractive Surgery
Dr Wilson Wong Jun Jie:
Walkthrough video
Dr Wilson Wong Jun Jie:
Saya nak bebas rabun – Apa pilihan saya?
Dr Wilson Wong Jun Jie:
Part 1 – FAQs About Cataract Surgery
Dr Wilson Wong Jun Jie:
Part 2 – FAQs About Cataract Surgery
Dr Wilson Wong Jun Jie:
Part 3 – FAQs About Cataract Surgery